TESTIMONIALS
THANH DUC NG
If you are looking to improve your badminton skills, you have found the right place. Zenith Badminton Academy coaches definitely can help you, as they have done for me.
Like many of you, at first I picked up badminton as a form of exercise. However, I couldnt enjoy my games as most shots I want to execute would usually find its way into the net. Being disappointed for a few months, I decided to seek coaching. However, a few coaches I tried couldnt satisfy my needs until I met Hong Hui.
First thing I like about Hong Hui is that his training comprises of a good variety of drills and exercises. It allows me to improve different aspects of my game from footwork to techniques. Although I understand that training is not supposed to be fun, my lessons with previous coaches were very boring with repetition of only few drills. Until I train under Hong Hui, I have found that most sessions are both fun and very helpful.
As a coach, Hong Hui has always been patient with me but at the same time he also knows when to push me beyond my limits to make me a better player. On one hand, he understands that sometimes I'm exhausted after work and he would go easy on me. On the other hand, he has tried many ways to motivate me and sometimes it even goes beyond the training sessions. For instance, he went down to my group to partner with me and then gave me advices to improve my game. His continuous motivation is what I really appreciated.
One more thing I like about training under Zenith Academy is the personalization. From times to times, I have expressed with coach Hong Hui or Cedric about my weakness or the technique I want to master. Not only they then analyze my problem and provide me some tips, they will also try to incorporate suitable exercises/drills to my training.
As of now, I have transformed myself into a much better player thanks to Hong Hui. Start your transformation now.
LUM HONG YIP
I remembered when I started this training; I did not know the basic techniques of the game. That was when I learnt to do footwork and basic strokes. The important thing was to get the technique right and my coach has put heavy emphasis on this. For example when learning drop shot, step-by-step guidance was given so that the students are familiar with the entire process. After many months of training, I was able to get the basics right and was more confident when playing game. When doing drills, my coach was able to point out the individuals on the mistake made and advise on how to correct it. The coach is patient so that the individuals can learn at a comfortable pace and to improve on the technique steadily.
After each game during the last 15 min of the session, the coach will give an action after review so that each student know about their gameplay which will help them when they play outside. I will recommend to anybody who is keen on badminton and want improvement to take up the training.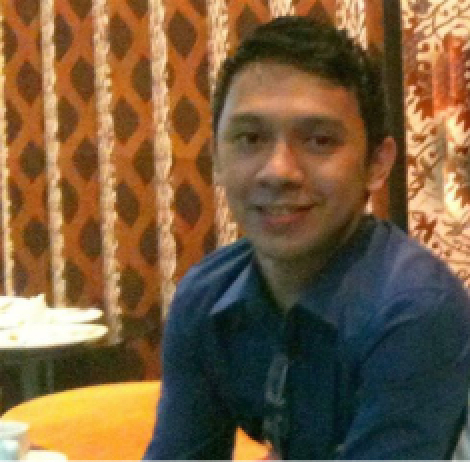 DEXTER ALVAREZ
At first I saw them having their badminton training at Tampines while I was playing with my friends on the other court. I was intrigued to join them but was hesitant to enquire as I felt that I'm not at par with the other students. With my friend's encouragement, I sucked up all my courage and approached the trainers. I was able to get their contact details and made some enquiries later on. They gave me an assurance that my badminton skills will improve after few months of trainings. I actually didn't believe that would be possible, with my skill level at that time, but I still took the plunge and signed up for trainings.
In 2 months that I have been training with them, I have heard so many complements from my badminton kakis. They say that my play is much better than before and that they are surprised with my vast improvement.
I am really satisfied with zenith academy and I am truly grateful to the wonderful coaches.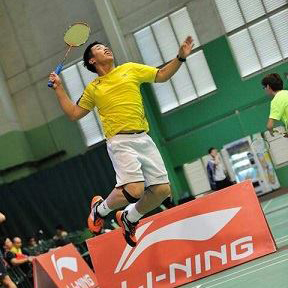 BRYAN
Coach Jiandee is a dedicated, passionate and patient coach! On and off the court you can talk to him about badminton. I have been training under him for quite a long while. It has made me fitter and faster because of all the drills and physical training that he gives on court. Not only does he train you on your skills and physical but he also teaches you about game play in a badminton game. He always talks to me about how to go about playing different types of players.
ZHANG QIAN
Without Coach JIAN DEE (JJ), I would have neither carried on the badminton training for 4 years, or have been so passionate about this sport.  When I first started training, quite often I missed the shuttle and was extremely stiff as well as feeling very nervous on the court. He was so patient with his coaching, and sometimes mimicked my awkward movement in a very friendly way to make me laugh and relax. He also taught me how to read opponents and analyze during the games. In addition to the technical guidance, he incorporated different physical trainings program. Most of the time I moaned about the torturous circuit session, but it's so enjoyable and effective that it motivated me to give my best in every training. When I heard the compliment from friends about how much I had improved and how confident I had become, I felt so lucky that I was being supervised and trained by such a great coach.
JJ is not only a dedicated and humorous coach, but he is also a lovely friend. He organizes various actives and parties for the trainees for bonding purposes. This way, it allowed us to get to know each other better and share the pain and happiness of the sport, badminton and our daily life.
CHOON MEI
I have always loved playing badminton. After stepping down as an Aikido instructor in 2014, I managed to get more free time and started to play badminton for leisure. However, I was forced to stay out of the game for a while due to some health reasons. This year, I decided to make a comeback to play and learn badminton more seriously hence I decided to seek some coaching. I found Zenith Badminton online and this marked the beginning of my badminton learning journey.
I started my training with coach JJ and Bryce on Saturday morning. They welcome me to the group and encourage me a lot during my first lesson. Coach JJ and Bryce can immediately see the bad habit in my swing and concentrated on my swing and foot work. I know my bad habit is difficult to change but they are very patience with me. I enjoyed the footwork and drills and doubles positioning was even taught in my first lesson. I have never known how my partner and I should cover the court during doubles play and the practice really provides a new insight to me. The other trainees are also very friendly and I made friends with them immediately. I feel very welcome and comfortable training with Zenith Badminton group. I was surprised that Coach Hong Hui followed up with me shortly after my first training. He has also not left me or any other beginners out when they organize the friendly match. This allows everyone to have a chance to interact with other players and learn from each other. Coach Hong Hui also makes sure that he follows up closely with trainees on our learning path and asks for feedback on their coaches and coaching.
I enjoyed training with Zenith Badminton and I started training twice a week with them now. Coach JJ is very kind to allow me to join his intermediate class on every Monday. In the Monday class, a lot of emphasizes on strengthening and physical challenges are incorporated into the training. While learning the correct strokes, footwork and court position, cultivating a good rapport and great fitness can also be achieved. The coaches at Zenith Badminton explains everything well and is respectful towards everyone in the class. I also like the way the coaches keep a humorous atmosphere in the court without too much rigidity.
I am really happy that my training with Zenith Badminton has given me so much insight, strength, confidence, friendship and joy. I would definitely strongly recommend Zenith Badminton and their team of coaches for anyone who wishes to learn or improve their skills at badminton.
DEBBIE
I've been attending trainings with Zenith Badminton for a few months and my only regret is that I didn't join the team earlier.Apart from being dedicated and attentive, the coaches make learning badminton an enjoyable experience and ensure that the pace is comfortable and suitable for everyone. The trainings and drills are all-rounded, focusing on everything from footwork, technique and fitness, to gameplay. The team members are a friendly and jovial bunch to be with too! 🙂 A big thank you to the friendly and helpful coach Hong Hui, patient and capable coach JJ, and nice coach Bryce!
EECHENG
Training with Zenith badminton has been fruitful and rewarding. The coaches are skilful and experienced to point out my bad habits. They are able to customise training activities pitched to our levels and provide useful training tips for us to train at home. Training can be tiring yet fufilling at the same time. My skills will and have definitely improve under the coaches' guidance.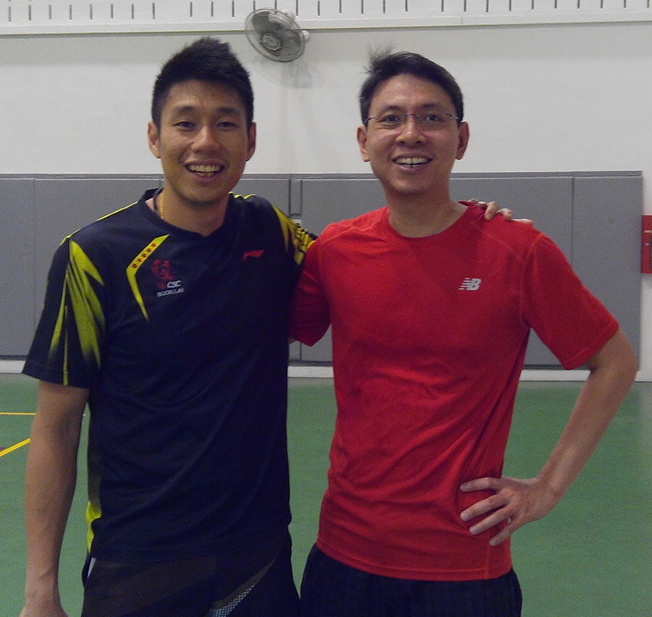 HADI
To start off, here is some background information of myself. I started playing badminton around December 2014 and started the training around September 2015. I am more of a leisure player who takes badminton for exercising as well as a mean of socializing and meet new friends. Initially I encountered difficulties when I just started off. Often or not, I will miss the shot because I wasn't able to reach the shuttle on time. I wasn't able to execute a proper base-to-base lob that is strong and high enough. That was when I felt that some foundation training is required.
My teammate whom I play together with recommended me to approach Coach Hong Hui, whom was his private trainer. During the first session, Coach Hong Hui assessed my style of play and immediately corrected my grip, body posture, racket position, body movement, and arm rotation. He explained and demonstrated in detail in how to perform correct lob. All of our training will always started with footwork trainings. These trainings really helped me to move efficiently around the court.
During the course, I have also trained under Coach Jiandee. One of his unique training methods is using the agility ladder for the agility training. It has helped me to increase reactions and responses to the incoming shots. He has also provided me with useful tips such as the utilization of wrist pronation when performing a forehand clear. Another unique training method that is useful for double player like me is how I position myself in the court during attacking and defending. There were also other coaches to help out with the training whenever there are more trainees, which is become more and more common nowadays.
The other coach that I would like to talk about is Coach Bryce. He will always consult and discuss with us at the beginning of the training what are our objectives for the training like what we want to learn and try to incorporate our request. In addition, he knows the strengths and weaknesses of each and every participant and try to implement training according to our standards.
After the training, the coaches will always review our training and provide feedback on the area of improvements. I remember that I was asking about some simple physical trainings useful to strengthen the legs during our review sessions. The coaches were more than willingly to share their knowledge on how they have trained in the past to improve their physical condition.
I am happy to see improvements in performing base-to-base lob. My footwork movement has also improved which allows me to reach the position earlier. I would like to thank all the coaches for their passion, patience and dedication in teaching the trainees. Overall, I would recommend anyone to Zenith Badminton Academy for the badminton training.
ISAAC & ISAIAH
Coach Honghui is versatile and provides adequate training according to the different needs of the trainee. He also focus a lot on the movement in court and the racket sense. The training can be physically tiring but can also be thoroughly enjoyable! 
JING LING
I started playing badminton 2 years ago. For someone who had zero idea about footwork and strokes, I found it difficult to enjoy my game especially when I played against experienced players. I was told that I could improve by simply watching badminton video. However, you never master what you have learned until you put it into practice. This was when I realized that a proper training is very much needed.
The coaches in Zenith Badminton Academy are very dedicated and observant of trainees' performance. Because of the attention given, they are able to correct mistake committed on the spot. Also the coaches are friendly and often make the session an enjoyable one.  After months of training, my friends have commented on my improvement when I play. Most importantly, I am now more confident on court as compared to few months ago! Special thanks to my coaches – Jian Dee, Hong Hui and Bryce!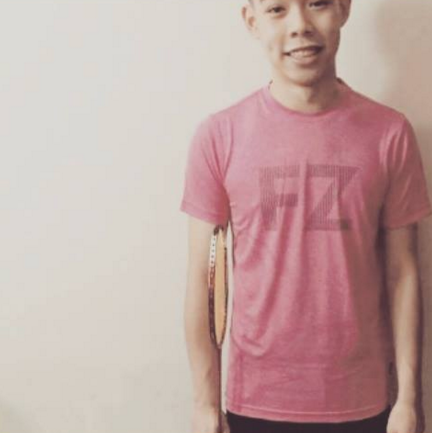 JOEY TEO
When I first started playing badminton, I got really interested in the sport and wanted to find coaches who could help me to improve my game. I had trained under multiple coaches in the past, but I believe that I found my home in Zenith Badminton Academy.
The first thing that struck me was how friendly and approachable the coaches were. Not only are they skilled and credible coaches with a wealth of badminton knowledge, they are also patient in teaching. During training, the coaches are very observant and meticulous in pointing out mistakes, and they guide and correct you with precision detail as well as explaining how and why their techniques work; everything from how to hold the racket correctly to how to position yourself for a powerful smash. 
Training is also unique, with a plethora of drills and even unique games all centered around badminton. There's even off-court physical training to help build the necessary physique in order to be stronger and faster on court. The coaches also build strong bonds with their players, making an effort to get to know each player's specific strengths and weaknesses. 
Overall, despite only training with ZBA for about 2-3 months, I have seen my skills improve and my love for the game has grown as well.If you're looking to take your badminton to a higher level, look no further than Zenith Badminton Academy.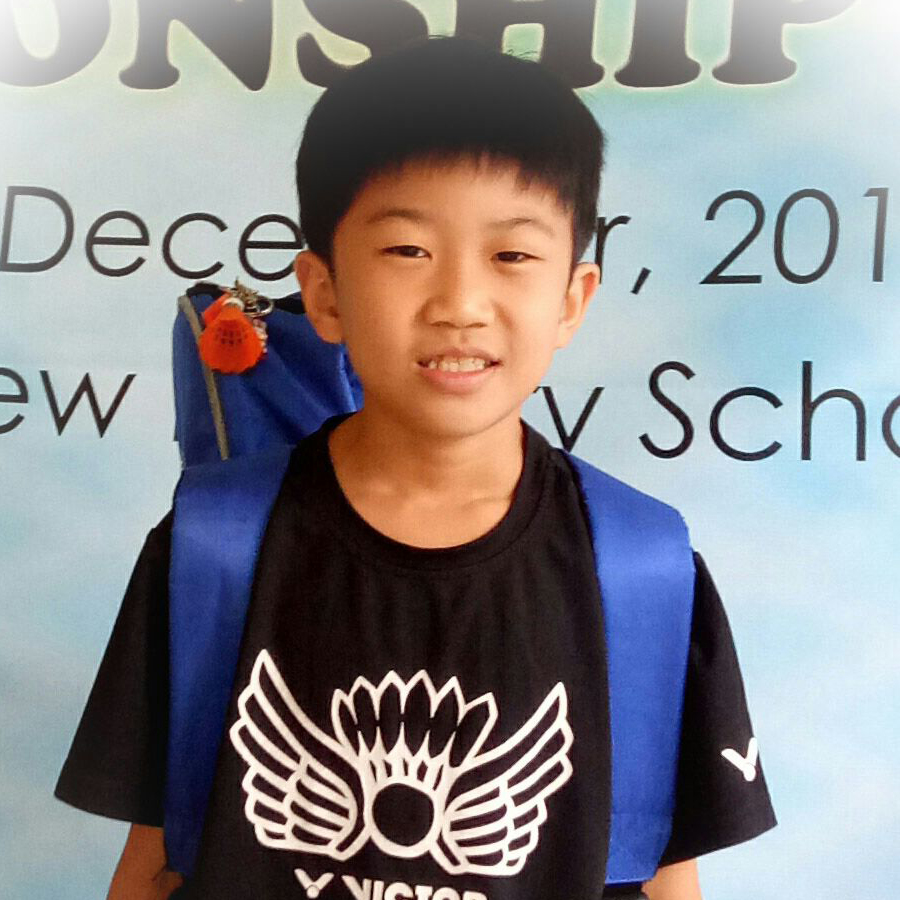 LAY YEE
It had been close to 6 months since Darion joined Zenith Badminton Academy. After the first lesson, Coach HongHui will check on trainees' after-training-thoughts. And it is observed that he modifies his training strategies according to trainees' weakness, progress and feedback.
I must commend that both Coach HongHui and Coach Kar Leong have sharp eyes in spotting mistakes and they would then guide trainees patiently till the mistake is corrected. The coaches also make constant effort to explain the pros and cons of techniques taught, and advise on alternatives the trainees can use in game play. Often, I can hear questions like "why are you using this?", "What other strokes can you use?", "You have forced your opponent to move to the front, what should you do next?" and etc. This definitely triggers the kid's thought-process.
With these and encouragement from the coaches, Darion displayed improvement in his game play. He is also recognizing the importance of footwork and physical exercises when he feels stronger and moves faster on the court. Occasionally, Darion do grumble that training is tough and tiring. Nevertheless, he looks forward to every training and ensures he's on time. 
I am happy that Darion is passionate about badminton & progressing steadily, and truly appreciate the dedicated coaching from Zenith Badminton Academy. I would definitely recommend Zenith to any friends who want to learn or improve badminton play.
MR LIM (BRANDON'S FATHER)
My son, Brandon has been training under Coach Hong Hui from Zenith Badminton Academy coming to a year. During this period of training, we notice big improvement in his basics, strokes and skills. Coach Hong Hui is very open to feedback and also constantly looking for ways to help Brandon overcome his weakness. He has proven to make good use of his footwork now in his competition and understand the importance of footwork more. We are very happy and satisfied with the improvement, as I never thought that my son could come so far. It was only after I seen him play in competitions, then I started see a more confident hi, My son is always looking forward for the training and he feels that Coach Hong Hui training have helped him a lot to excel better. There are no fanciful gimmicks but purely the willingness and sincerity to teach is what made the difference. A lot of his classmates have seen the improvement in him hence they have joined the academy for training as well. Let us give Coach Hong Hui a thumbs up!
MS ADENE (WYNNE & VYON'S MUM)
I am very happy to have found Coach Hong Hui from Zenith Badminton Academy. He is a very patient and encouraging coach whom I feel my children have improved tremendously under his intensive training. They are even able to go for competition with confidence as compared to the past. His training is very effective as he specially take note on their weakness and work on it individually depending on their needs. He is very earnest in coaching them with his passion, which you can see from his training sessions. Most importantly, my children love his training and look forward to it every time. Those people whom I have recommended to him share the same as how I feel and they are always telling me this is a good recommendation. No regrets, I will strongly recommend people to experience to believe.
MUTHU (SAI & SRIKANTH'S FATHER)
We are very happy with the progress both Sai and Srikanth are making after joining your coaching sessions. The team of coaches is ensuring the attention to individual skill development is met. I highly recommend anyone who is looking for a badminton coach for his or her kids. Way to go.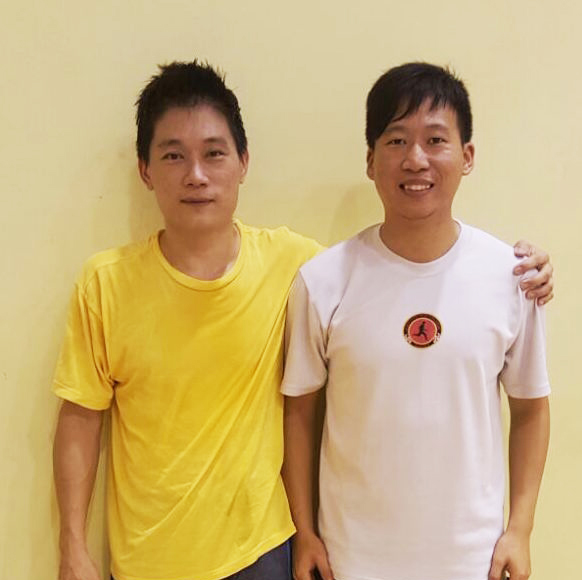 SHERMAN CHONG
I have been playing badminton actively as a self-learned player for 2 years. I hit bottle neck and cannot progress further. At times, I felt that I played badminton like a monkey, jumping around without proper foot work. Coupling with this was angle injuries and stagnation in skill. When I chanced upon Zenith Badminton Academy, I decided to sign up to give it a try.
Much to my surprise, through the trainings, I realise I have many more deadly mistakes than what I thought. My main coach, Cedric, has been very sharp at pointing out my mistakes in footwork and strokes. Even though I progress at snail speed (not the snail in the movie Turbo! :P), he is still very patient and friendly whenever he is teaching me. The group of trainees are also very easy to get along with. Therefore if you want to sign up for badminton classes, Zenith is a good try.
STEVE
I participated in the 2015 Morning Cup held in Taipei. Although I got knocked out in the 2nd round, I enjoyed playing in the competition but felt I needed to improve my game if I were to participate in future competitions in the region. I started looking for a coach when I came back to Singapore. 
I have seen coach JD in action a few times during local competitions and was impressed by his level of play. When I found out he coaches part-time in the evenings, I decided to try out his training for a few sessions especially since the charges were quite low. 
I have since been training with him regularly for the past 6 months and rarely missed the weekly sessions. The training are tough. I struggled at the beginning but got better with each session. Compared to other coaches who emphasize more on practicing stroke play, coach JD emphasizes and allocates the 1st hour of each training session on footwork, court coverage and strengthening exercises. 2nd hour are mostly spent honing stroke play. The 1st hour of footwork drills are very important because if I can't move quickly and efficiently, I will not be able to get into a good position to execute the shots I want. 
Before joining coach JD's training, over the past 10 years, I had to strap my knees with double layers of knee guards after 2 earlier surgeries to repair torn meniscus. After 3-4 months of leg strengthening drills during the weekly training sessions, I could actually play without any knee guards. Personally, that is the biggest benefit I derived from joining coach JD's training. I feel my movement in court is much better now. 
I've recommended 2 friends to join JD's training. They enjoy the training as well and are now regulars at the sessions. I'll highly recommend coach JD's training if you are looking to improve your game.
VENESSA
I first joined Zenith Badminton Academy in their group training and later converted to Individual training. Ever since I started my Individual training with Coach Jian Dee, I had been hooked to playing badminton more regularly and training harder. 
During trainings, he points out mistakes that I never knew I had always been making. He notices my weaknesses and brushes on them. For example, speed, reaction and strokes. My quality of shots has since improved significantly and I am now able to react better to fast returned shots. Also, to respect a student's way of running the training, he would often ask for my opinion on what I would like to do for the day's training too.  
One of the many things that ZBA make themself different from other badminton academy is, beside solely focusing on drills and feeding, they make us apply what we had learnt during training on a real time match. Coach Jian Dee often make the extra effort out of the stipulated training time to stimulate a doubles' play and taught us about a doubles' play positioning and techniques. I really appreciate that he often spend extra time giving advices and extra coaching whenever he can. And another thing is, he is always very encouraging throughout the entire training!
Due to my busy schedule, my trainings are often not fixed, but Coach Hong Hui was very understanding about it. He would substitute another coach for my training if need be. Coach Bryce would often be the one and I enjoy training with him as much. 
Although an hour training is short, but both the coach and I would definitely make the best and most out of it. I enjoy every single training with them and aspire to be a better player! I hereby thanks Jian Dee, Hong Hui and Bryce!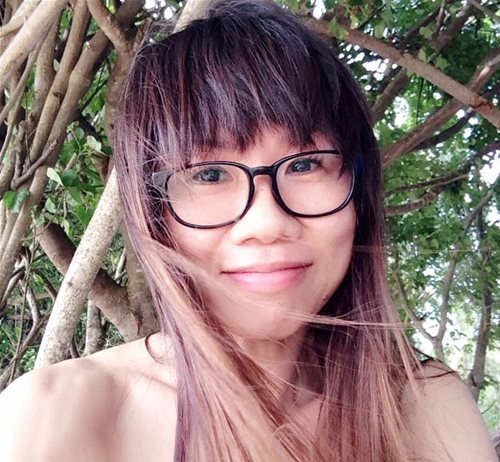 VIVIAN HOI
I would like to thank Coach JJ for the guidance he has given me in badminton training for the past 5 years. His training is also fun and lively, which makes the training enjoyable every single time. The traning have also helped me improve my skills, and learn about different tactics in the games.
He is a supportive, dedicated and compassionate coach. Besides giving badminton training, he will also help us to his best by imparting his knowledge of physical fitness. Every training includes series of exercises to strengthen our core muscles and overall fitness. After all, badminton is not just about skills, but also about fitness.
In addition, Coach JJ provides dietary advise to the trainees too. He gave valuable advice on how I can maintain a healthy diet and improve my overall lifestyle.
To us, he is not just a coach, but also a good friend.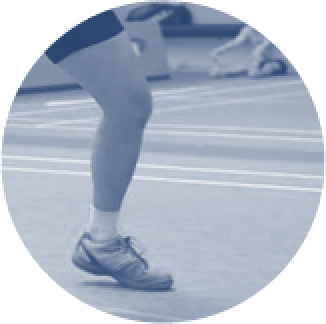 DID YOU KNOW?
You can properly treat minor ligament, tendon or muscle injuries at home without visiting the doctor! In the first place, it would have been tough to walk to the doctor with a sprained ankle isn't it? Many sports trainers or athletes often remember the treatment procedure with the use of the acronym: R.I.C.E. Find out more what is it about in Free Home Remedies for Injuries!